K9 EXPRESS AGILITY - TOP SPOT AGILITY - 2X4 AGILITY
July 2nd 2017 - UKI AGILITY INTERNATIONAL TRIAL


Opening date June 5th - Closing date June 25th, 2017


---


K9 EXPRESS AGILITY & 2X4 AGILITY
DOG DAYS OF SUMMER 2017 - 2 RING OUTDOOR TRIAL
& DOG DAYS OF SUMMER SHOWDOWN

Opening date July 3rd - Closing date July 28th, 2017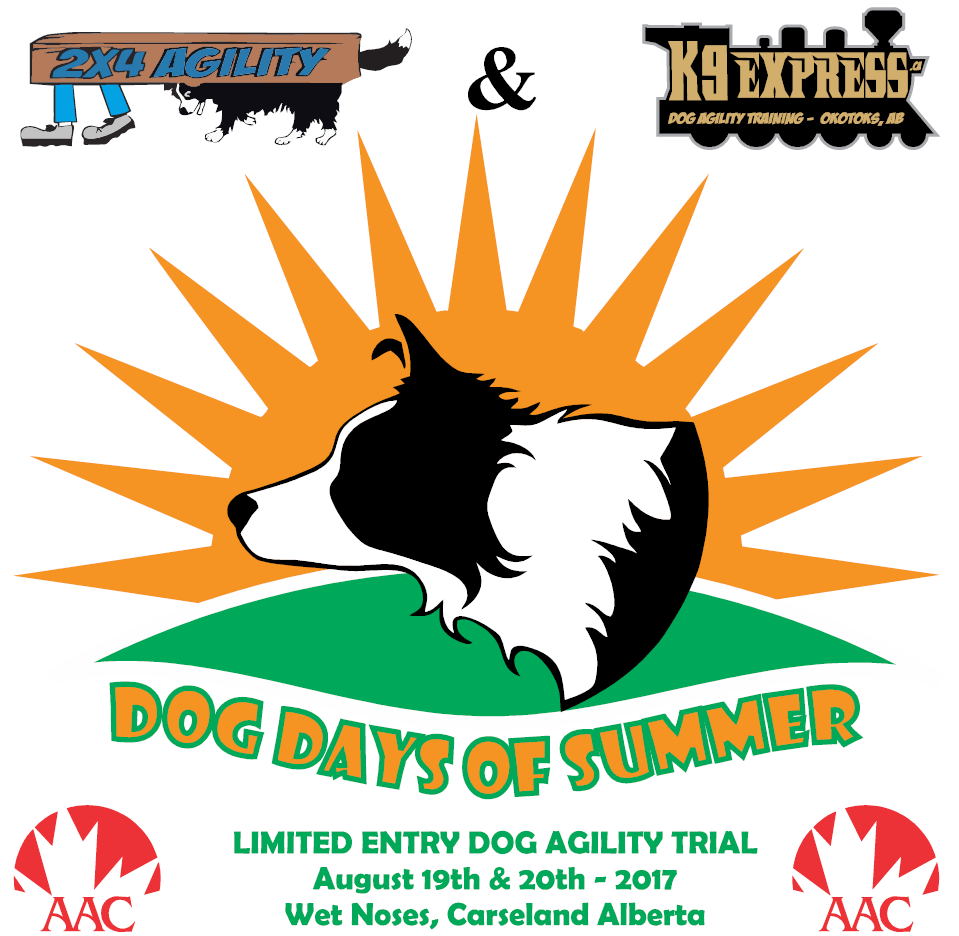 Two of Calgary and areas premier agility schools are teaming together to host the agility event of the summer. Two rings, Masters (1) and Starter/Advanced (2) running at the same time. Just 20 minutes east of Calgary. Wet Noses is a 40 acre, fully fenced agility site with a view of the Rockies.
 A portion of the proceeds will be donated to Rescue.

Dog Days of Summer Showdown

2x4 Agility and K9 Express Agility are pleased to announce the addition of the Dog Days of Summer "Showdown". This game will be open to everyone who enters the trial, 1 or 2 days and there is no cost to play. The grand prize to the winner of the Showdown is still to be determined.

Here are the rules of the game. Two dog and handler teams will compete head to head in a mini obstacle course, with the first team to finish moving on to the next round. You don't have to have the fastest dog, because the course will have something for both the dog and handler to even the playing field.

This game is purely for fun, is not mandatory and is not part of the sanctioned agility trial. It is just a fun way to play with your dog, compete against your friends, and maybe drive home with a prize.

The Showdown will take place on Saturday, after the regular trial events have wrapped up.You must enter the Dog Days of Summer Trial (closing date July 28th) to be eligible to compete.