K9 Express has a new home:
OKOTOKS AGRI-PLEX NORTH OF OKOTOKS!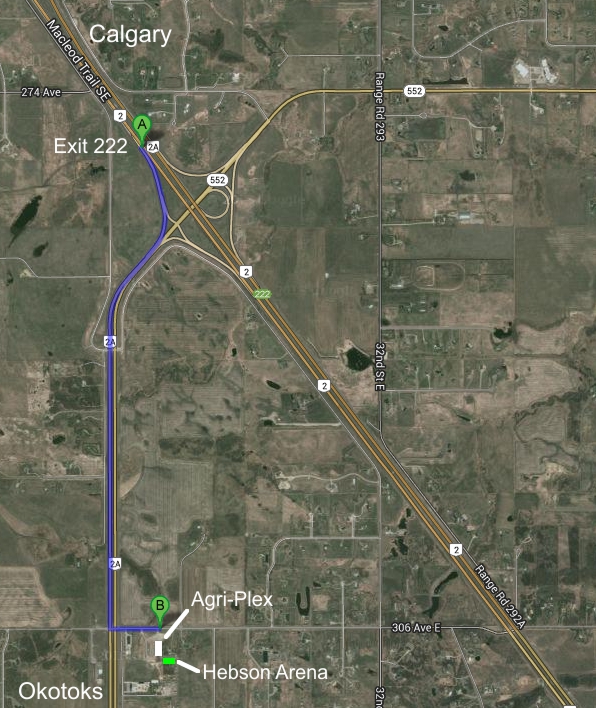 New arena is located at: highway 2A and 306 Ave.
GPS:  50.7757N  -  113.9710W

Take Deerfoot Trail South (Hwy 2) exit 222 (2A South).
Drive 2.4 kms until you see a sign for the Okotoks Ag. Society Agri-plex, you will turn left (306 Ave) and drive 290m.
Park in the main lot of the Agri-plex (white bldg).
Walk down the west side of the building, bewteen the Agri-plex and the outdoor riding ring. Enter thru the first man door as you go up the ramp.