Who we are
Darcy Bennett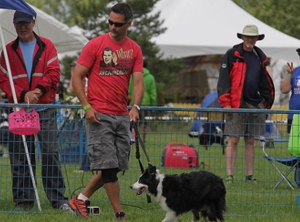 I was born and raised in Calgary, Alberta Canada where I still live with my wonderful wife Jennifer. We currently have three dogs, 1 of which is actively competing in agility, one who has retired from the game and a rescue who like to nap with her mom. I have been involved with the sport of Agility since 1999. My first dog decided to eat my sofa, so I realized he needed a job to do. I have since trained four dogs in agility and compete at both the Regional and National levels in Canada. My training was rewarded in 2011 when both of my competing dogs reached the podium at the Agility Association of Canada (AAC) Nationals as well as our Regional Championships.
I became a judge for the Agility Association of Canada (AAC) in 2001; my wife thought I was good judge material. I am not sure if she wanted me out of the house more or not. My job as a designer for relocatable buildings helps me to visualize my course while I design or run it. In my travels judging, I have traveled across Canada from coast to coast. I have been proud to judge several Regional Championships as well as being part of the AAC National Championships in 2007/2015 as a judge & 2010 as part of the organizing committee. I was honoured in 2012 to be selected to judge the IFCS World Championships. We also compete in UKI Agility, and I have also Judged the 2016 Canadian Agility Open.
Stew MacKenzie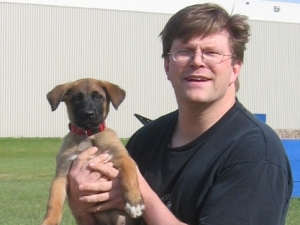 Stew is a Masters level judge for the Agility Association of Canada. He went away for a while, to Saskatoon, and returned to us as a Veterinarian.
Stew has been competing in dog sports for years, including Schutzhund, agility, obedience, and conformation. He has put an ATChC on his first agility dog Rem, a yellow lab, and is currently running his Belgian Malinois, Reo and Yikes, at the advanced/masters level. Stew has placed many different performance titles on a variety of dogs, ranging from rough Collies and Labs to Malinois.
Stephan Henry

I started playing agility in 1998 with my first Golden Retriever, Chopin. I have participated in every AAC National event and been on the podium at each of them since the first one in 2001.
The sport of Agility has allowed me to meet new people, make new friends and meet my wonderful wife Lisa.
Our household consists of two Border collies and two Shetland sheepdogs. Currently we have one dog that is retired from agility, two that are competing and one who is learning how to play the game.
Over the years I have celebrated many successes with my dogs. This includes winning Regional and National championships to being selected for the World championships. Most recently, I have earned spots with Team Canada at two different World Championships with two different dogs of two different breeds at two different jump heights.